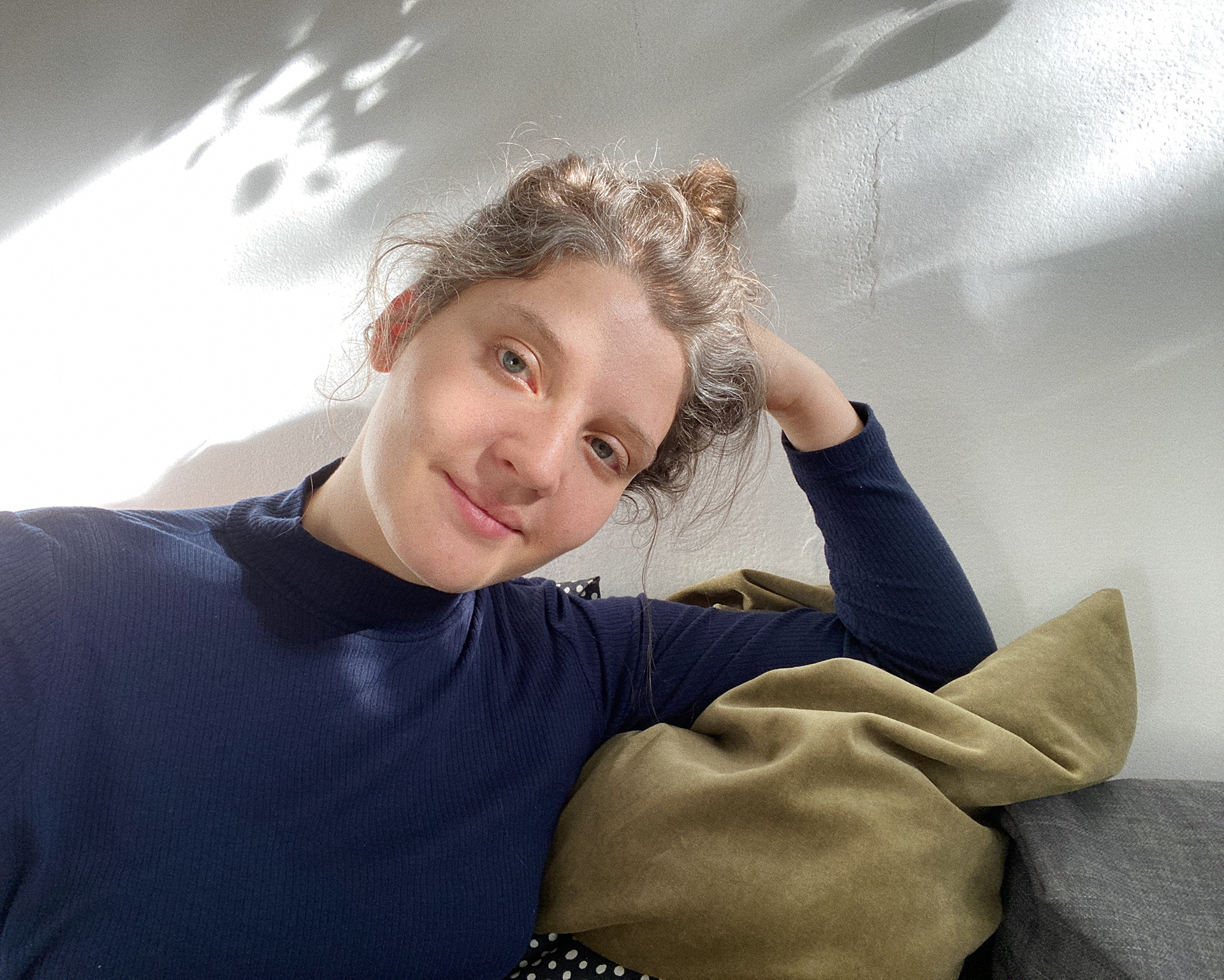 Sie arbeitet als freiberufliche Gestalterin für verschiedene Agenturen, für eigene Kund*innen und realisiert persönliche Projekte
.
In ihren Arbeiten beschäftigt Ulrike Bruchhaus sich mit sozialkritischen und gesellschaftsrelevanten Themen. Kunst und Design bedeuten für sie, die Stimme zu erheben und einzutreten für soziale Gerechtigkeit. 
She works as a freelance designer for several agencies, for her own clients and realized her personal projects.
In her work, Ulrike Bruchhaus focuses on socially critical and relevant topics. For her, art and design are about raising one's voice and standing up for social justice. 
Hochschule Düsseldorf
Exhibition Design Institute
soon: Master of Arts
Folkwang Universität der Künste, Essen
Kommunikationsdesign
Bachelor of Arts
Pull to refresh – Können wir Zukunft?
Group Exhibition
Peter Behrens School of Art
Hochschule Düsseldorf
Installation Walk of Shame
Schadowplatz, Düsseldorf
MOMENT by eclectic 
Cuckoos Nest, Tel Aviv
Art + Coffee
Café Barrio, Tel Aviv
Illustrationen aus Skizzenbüchern
Café LIVRES, Essen
Open Air Installation Walk of Shame
Folkwang Quartier Nord, Essen
Installation Walk of Shame
Folkwang Finale, Sanaa Gebäude Essen​​​​​​​
Designer
telos Communication
Designer
Labala Kommunikation und Raum
Designer
Jahr Eins Kreativbüro
Designer
Grafikdesign Goedecke
Internship as Graphic Designer
social business kite.pride
Tel Aviv
founder + member
pappelapapp designkollektiv GbR
self-employed Designer + Artist